UCLA CENTER FOR COMMUNITY COLLEGE PARTNERSHIPS
at Los Angeles Harbor College
About Us:
The Center for Community College Partnerships (CCCP) at UCLA develops and strengthens academic partnerships between California community colleges and the University of California (UC). Through a multi-faceted approach with efforts at the student, faculty and administrative levels, CCCP works to increase the academic preparation and competitiveness for prospective community college transfer students, particularly those who are first-generation, low-income, and/or historically underrepresented. CCCP also helps community colleges and universities develop transfer-sending cultures and transfer-receptive cultures, respectively.
---
CCCP Scholars Program:
The goal of the CCCP Scholars Program is to motivate, inform and prepare California community college students to transfer to a bachelor degree-granting institution, including selective universities such as UCLA. CCCP Scholars participate in summer and year-long academic preparatory transfer programs to maximize their community college experience, receive guidance through the application and admissions process and engage in research, pre-graduate opportunities and career exploration. The program is grounded on academic excellence, social justice, critical race theory and educational equity.
CCCP focuses on communities who can most benefit from a student-centered and social justice-grounded program based on educational equity. CCCP Scholars must be new, continuing or returning California community colleges students enrolling for Fall 2023 who may be:
The first in their family to go to college

From a low-income background

Non-traditional students who have faced challenges in their academic career

From historically underserved communities

Part of California's higher education equity plans
Students must be California residents (including AB 540/undocumented students). International students who hold a current US Visa (F1 or other visa) are not eligible.
To become a CCCP Scholar, please complete the following application, and indicate "SITE LITE" as your preferred program of choice. 
Meet the Team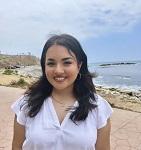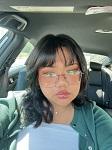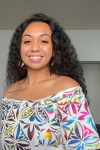 CCCP Fall Semester Drop-In Schedule:
*Schedules are subject to change. If you plan to attend the virtual drop-ins, we recommend that you book your session using the respective Calendly links! Drop-ins are open to all students at LA Harbor College. 
Zoom ID for all virtual drop-ins: 991 5165 7582
---
Alicia:
Virtual Office Hours:

Mondays: 2:30-4:30 pm

Tuesdays: 2:30-4:30 pm

Wednesdays: 8:00-11:00 am

Thursdays: 8:00-11:00 am

Fridays: 12:30pm-3:30 pm

Calendly: 
---
Hurnica: 
Virtual Office Hours:

Mondays: 8:30-10:30 am

Tuesdays: 8:30-10:30 am

Thursdays: 8:30 - 10:30 am

Fridays: 9:00 - 11:00 am

In Person Office Hours:

Wednesdays: 1:00 - 4:00 pm

Calendly
---
Mel:
To book a session, please schedule using

Calendly

.

Calendly
*Please note: in-person sessions with Mel are only available on Mondays and Wednesdays. Virtual sessions are available Monday-Thursday.