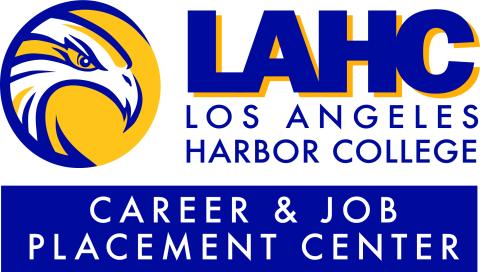 Career & Job Placement Center
---
SERVICES
Career Assessments
​The process of choosing a major or career often begins with a self-assessment. The career assessments are great tools to get you started on exploring your interests, skills, values and personality. Schedule an appointment and complete a career assessment!
Keep in mind that you may need more than a one-time assessment or appointment, this is a continous process and journey!
If you need further assistance, please schedule an appointment with a counselor at https://effectiveness.lahc.edu/student_services/counseling/SitePages/Home.asp
Major & Career Exploration
You may already have a major or career you are interested in but may want more information regarding your options. The career guidance counselor assistant can assist you with researching careers and majors to clarify your career path.
Job Search Skills
---
Resume Building
We are here to help you develop a well written resume that reflects your experience, skills, and education to employers. Learn essential skills that will help you improve your resume.
Mock Interviews
A mock interview is a practice interview where we help you prepare and practice for a real job interview. We will assist develop the skills and confidence needed for an interview and beyond.
Workshops
Workshops are provided throughout the academic year to assist you with your professional development. Topics include: Resume Writing, Internship 101, Major Exploration, Job Search Strategies, and Mock Interviews and Preparation.
Events
We host Job Fairs in the Fall and Spring semester where employers share various opportunities for students and community members to speak to employers and find job opportunities. Keep up with us on Instagram @lahcareer!
Office Hours
Mondays to Wednesdays: 8:00AM - 5:00PM
Thursdays: 8:00AM - 5:00PM; 5:00PM - 7:00PM (Virtual Appts)
Saturdays to Sundays: Closed