Empowering Students
Special Programs and Services and the Academic Success Action Plan (TRIO project) are programs designed to ensure students with disabilities have equal access to all of the educational offerings at Los Angeles Harbor College. The programs facilitate equal opportunity through the provision of appropriate support services, curriculum, instruction, and adaptive technology.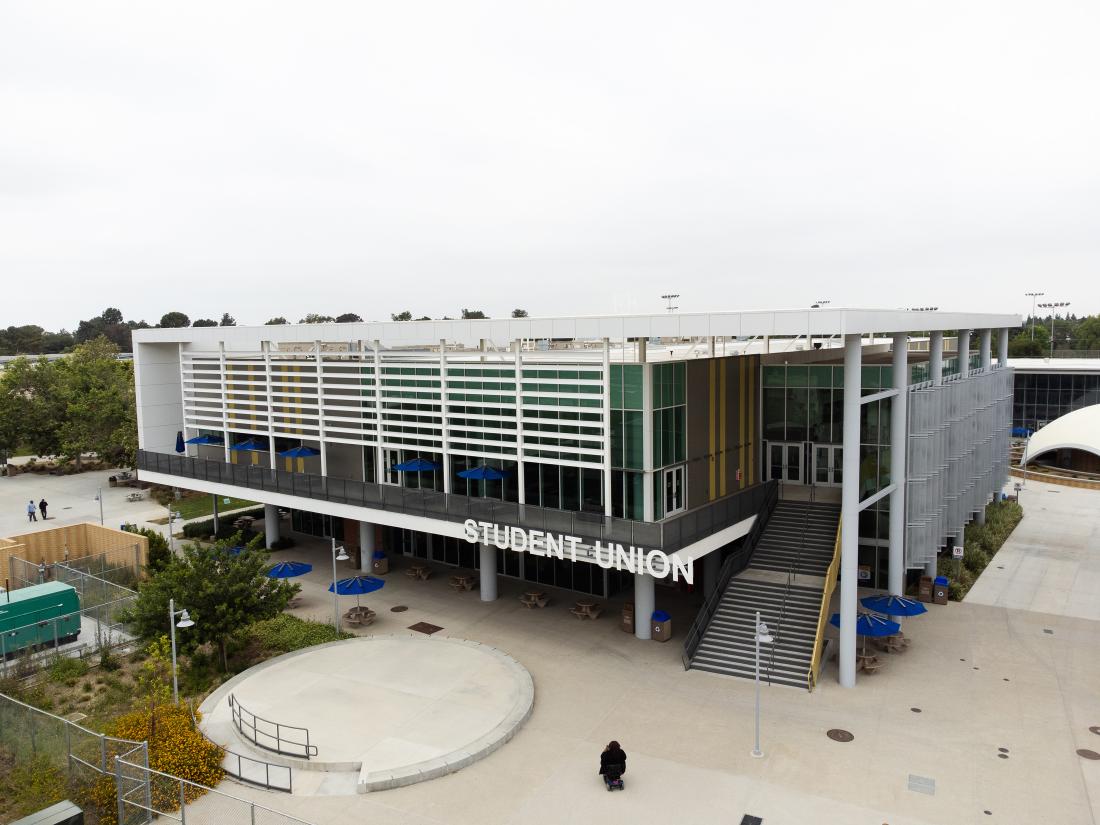 Accommodations & Support Services
---
The High-Tech-Center is a unique computer lab for students with disabilities specializing in adaptive computer technology and software. The primary purpose of the Accessible Computer Lab is to support Educational Access and Equity for students with disabilities.
This is accomplished by teaching computer adaptations and providing instruction in computer skills that can be transferred to other courses on campus. The Lab is open to all students who benefit from using the specialized software.
Additionally, the center provides a variety of college preparedness courses listed under Learning Foundations, in the college catalog, in reading comprehension, mathematics, keyboarding proficiency, word processing, and assistive technology. The Lab is located in the Learning Resource Center, on the first floor, room 115.
The program serves the ever-changing needs of the community's diverse special needs population. As for people with special needs, the program is designed to ensure progressive exercise therapy and a safe environment by promoting skills and activities for lifetime fitness, wellness, mobility, and quality of life.
(Academic Success Action Plan)
Project A.S.A.P. is a federally funded TRiO Program sponsored by the U.S. Department of Education. This Project offers an intensive service and instructional package to a select number of students with disabilities in support of the full attainment of graduation and transfer goals. Project A.S.A.P. activities are designed to support full student success (including financial literacy) with an emphasis on improving student retention rates and academic performance.
Provides mental health counseling and related services, enabling our students to meet the personal, emotional, and environmental challenges that can interfere with their academic success. The LSC teaches Life Skills that improve student management of college demands and equips students to more readily handle stressors. Life Skills as a set of competencies enable students to form constructive, life-enhancing connections through a compassionate understanding of themselves and others while at school and long after.
We Offer Brief, short-term crisis intervention; disability and psychological assessment, student success workshops, and psycho-educational groups and referrals in conjunction with faculty and other agencies on and off-campus. Programming is designed to develop the knowledge, skills, and attitudes necessary for students to be effective as people, family members, workers, and citizens.
Special Programs & Services
Contact Us
Office Hours and Location
In Person Office Hours:
Mondays to Thursdays: 9:00AM - 2:00PM
Fridays: 9:00AM - 12:00PM
Saturdays to Sundays: Closed
Online Counseling Portal
Mondays to Thursdays: 9:00AM - 5:30PM
Fridays: 9:00AM - 12:00PM
Saturdays to Sundays: Closed
Technology Building
First floor room: 118