​​(Science, Technology, Engineering & Mathematics Success,
Transfer & Equity Program)
Please note you must be a first-year student and be enrolled full-time (at least 12 units) for Fall 2021.
To participate, complete the STEM STEP Student Agreement (CLICK HERE​) and schedule an appointment with a STEM counselor by clicking on one of the links below:​​
To book an appointment with Vivika Demel (STEM Counselor) CLICK HERE
To book an appointment with Patsy Morales Gonzalez (STEM Counselor) CLICK HERE​
ST​EM STEP is a prescribed, accelerated (two-year) pathway at LAHC for full-time students committed to completing, transferring, and succeeding in STEM. The goal of STEM STEP is to increase the number of Hispanic and low-income students who attain degrees in STEM fields.
​LAHC College faculty, counselors and staff are devoted to assisting and supporting STEM students reach their potential by creating unique career, educational, scholarship and transfer opportunities.​
​As a participant in STEM STEP, you will receive the following benefits:
​Individualized STEM and Transfer Counseling
STEM Focused Workshops (STEM 101, application workshops, career workshops, etc.)
STEM tutoring
STEM Learning Communities
STEM Scholarship Opportunities
Free STEM Field Trips (currently virtual)
STEM Textbook Lending library (available when campus-based courses resume)
Newsletters and additional email announcements designed specifically for STEM students, including information about: scheduled workshops, guest speakers and events, university fieldtrips, internships, and university transfer updates
Download GradGuru!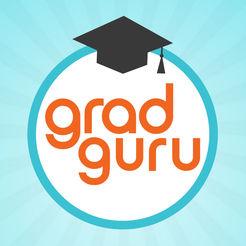 It's a free app!
Never miss a deadline or campus event!
Earn Amazon gift cards!