...where students come first!
---
What Can Do With An English Degree?
Harbor Lights Literary Magazine
As you know, COVID-19 has changed the way we do things, at least for the next few months. We will be fully online during the Winter and partially online during the Spring 2022 semester. If you need to reach your instructor, please see the Contact list below. The best way to contact instructors is by email, as we are not in our offices answering the phones. If you cannot reach your instructor, or if you have a question about any of the subjects in our Division, please contact the Communications Division Chair, Ann Warren, at warrenal@lahc.edu
The English Department offers courses in reading, writing, critical thinking, literature, and creative writing.
Our goal is to support students in developing strong reading, writing, and critical thinking skills—skills essential for engaged global citizenship. Students with strong language skills will find their college classes easier to ace. And after college, they'll find themselves in demand in the professional world.
Writing and reading courses help students to meet the challenges of college study and guide them to be more thoughtful, curious, and confident writers and researchers.
Survey courses in American, English, and World literatures reveal major themes in both ancient and modern cultures, so that students can appreciate the diversity and rich inter-relatedness of the human family.
Students may also discover their voices and explore their imaginations in creative poetry and fiction writing courses.
English faculty are trained to use a wide range of teaching methods to meet students' varied learning styles. In their English instructors, students will find mentors committed to helping them reach their goals and to pursue lifelong learning.
Program Learning Outcomes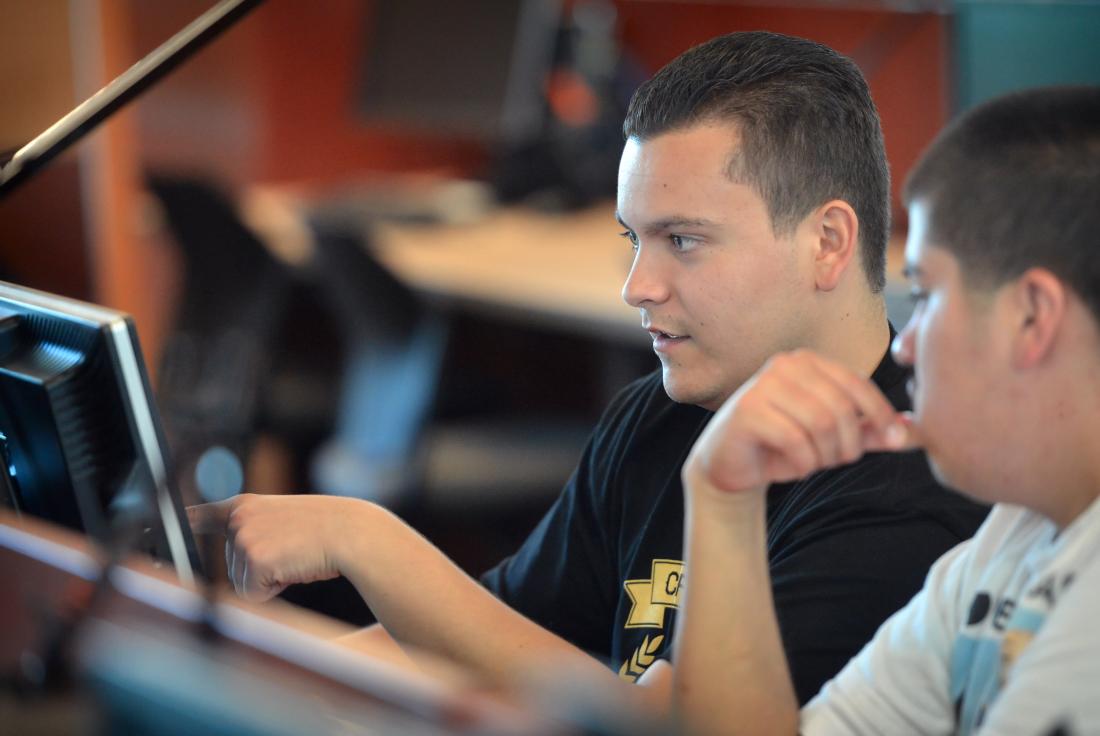 Upon successful completion of the program, students will be able to:
Compose writing that expresses the writer's viewpoint and which utilizes the fundamentals of rhetoric and editing.
Demonstrate the fundamentals of technological literacy.
Communicate effectively for differing audiences and purposes
Demonstrate critical thinking skills by conducting research, evaluating source material and presenting supportive, reasoned arguments on substantive issues in accordance with an appropriate style guide.