President's Circle
Los Angeles Harbor College Foundation's PRESIDENT'S CIRCLE is a group of distinguished individuals who wish to enrich and expand the work of the Los Angeles Harbor College Foundation.
Direct student support
General department, program and staff support
Capital projects unfunded by the propositions
President's Circle Giving Levels
Any individual, organization, foundation or business qualifies for membership in the Los Angeles Harbor College Foundation President's Circle by making a minimum annual contribution of:
| | |
| --- | --- |
| Member | $1,000 - $2,499 |
| Friend | $2,500 - $4,999 |
| Sponsor | $5,000 - $9,999 |
| Patron | $10,000 - $24,999 |
| Benefactor | $25,000 - $49,999 |
| Founder | $50,000 & above |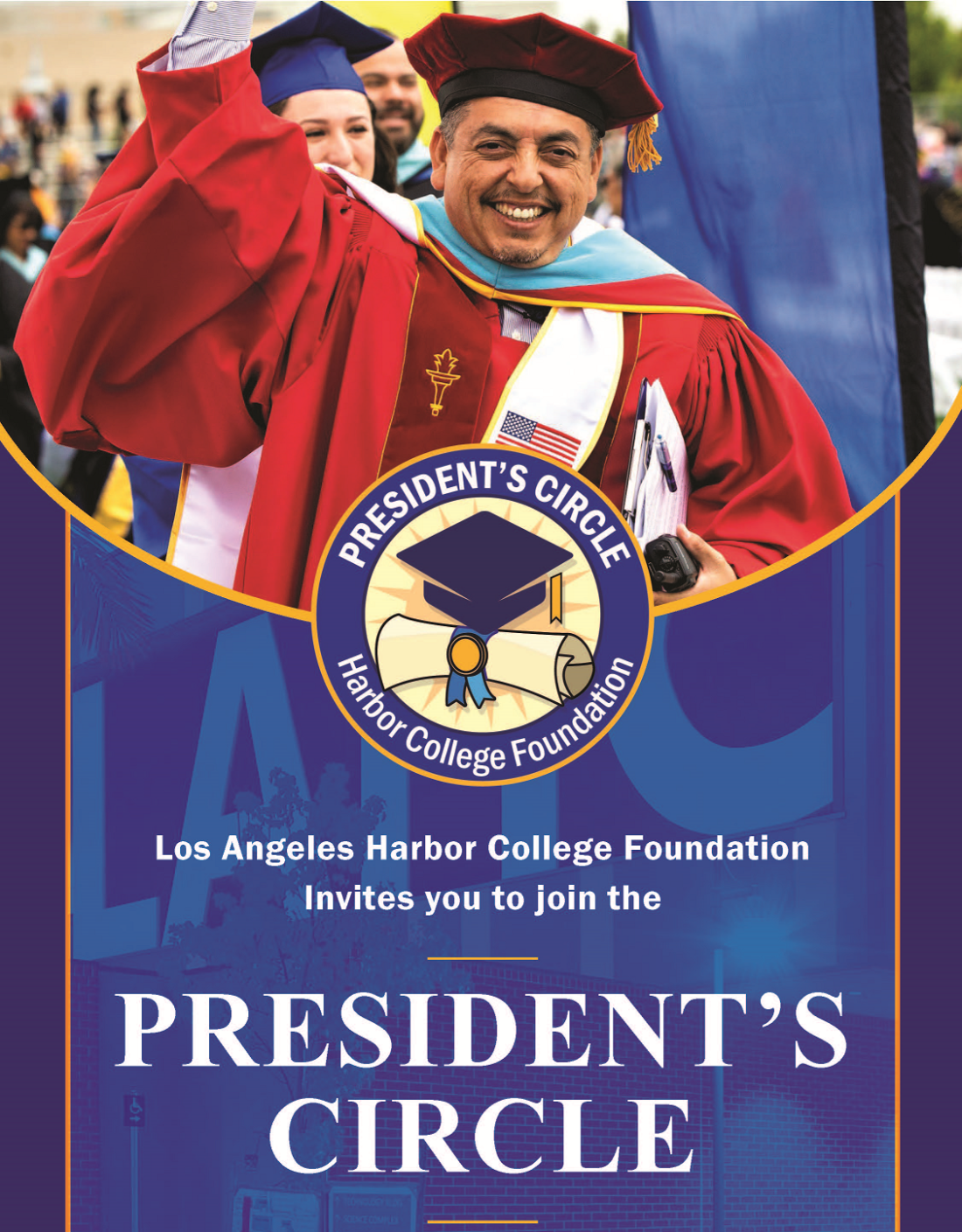 Donor Wall
A very BIG THANK YOU goes out to all those who support the college, its students, and the fine programs we offer here.
All funds raised through the President's Circle benefit the students of Los Angeles Harbor College. Members of the PRESIDENT'S CIRCLE will make a critical difference in Harbor College's ability to take advantage of this tremendous opportunity. PRESIDENT'S CIRCLE contributions are an investment in the Los Angeles Harbor College Foundation, its mission, and its vision to create a 21st Century learning center for our community.
YES! I will help LAHC educate the leaders of tomorrow by pledging my funds.
Foundation Office
Office Location
1111 Figueroa Place
Wilmington, CA 90744