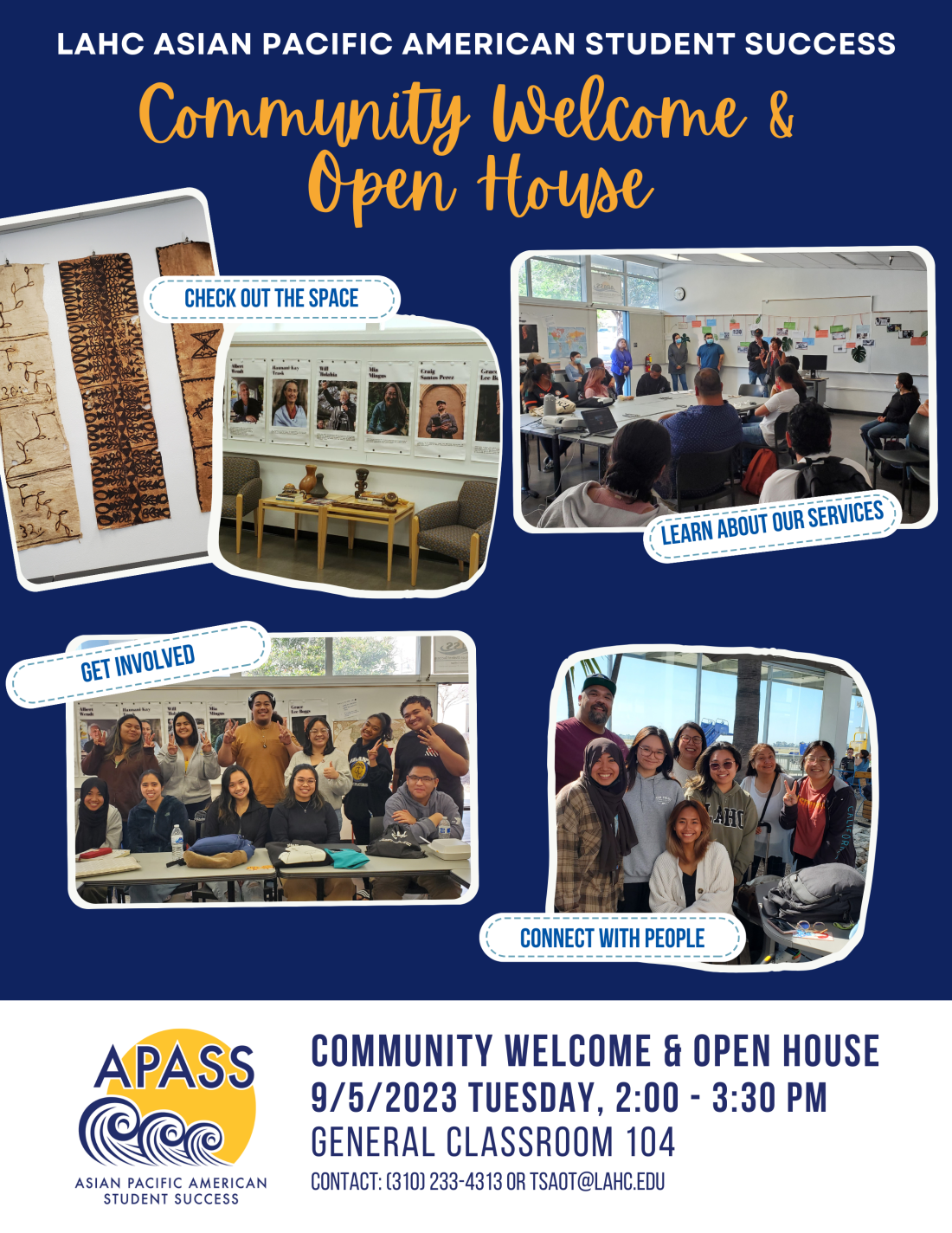 FALL 2023 APASS COMMUNITY WELCOME & OPEN HOUSE
9/5/23 Tuesday, 2:00 - 3:30 PM | GC 104 - Across from the Theater
Come learn about our program, visit the classroom, meet the team, and get to know other students! We'll have delicious treats and giveaways!

Weekly Meetings
Tuesday at 2 PM In Person at GC 104 or Zoom
Meet other APASS Students, connect with our UCLA Pacific Islander Education and Retention program mentors, and enjoy some snacks!
APASS' Everyday People's History Museum
A space celebrating our Asian American & Pacific Islander communities at LAHC
We want to learn more about you, your family, and your stories. Submit your entries to help create the APASS' Everyday People's History Museum. Please be logged in to your LAHC or LACCD e-mail to submit your story. Multiple entries permitted.
SUBMIT YOUR ENTRY

Asian Pacific Americans in Higher Education Conference
Each year APASS selects a handful of students to participate and present at the Asian Pacific Americans in Higher Education conference (APAHE). Students work with APASS coordinators to develop a project of interest to be featured as a workshop. The conference has traditionally been held in Oakland, CA. Learn more about APAHE