Noncredit ESL
---
Learn English for Free / Clases de Inglés Gratis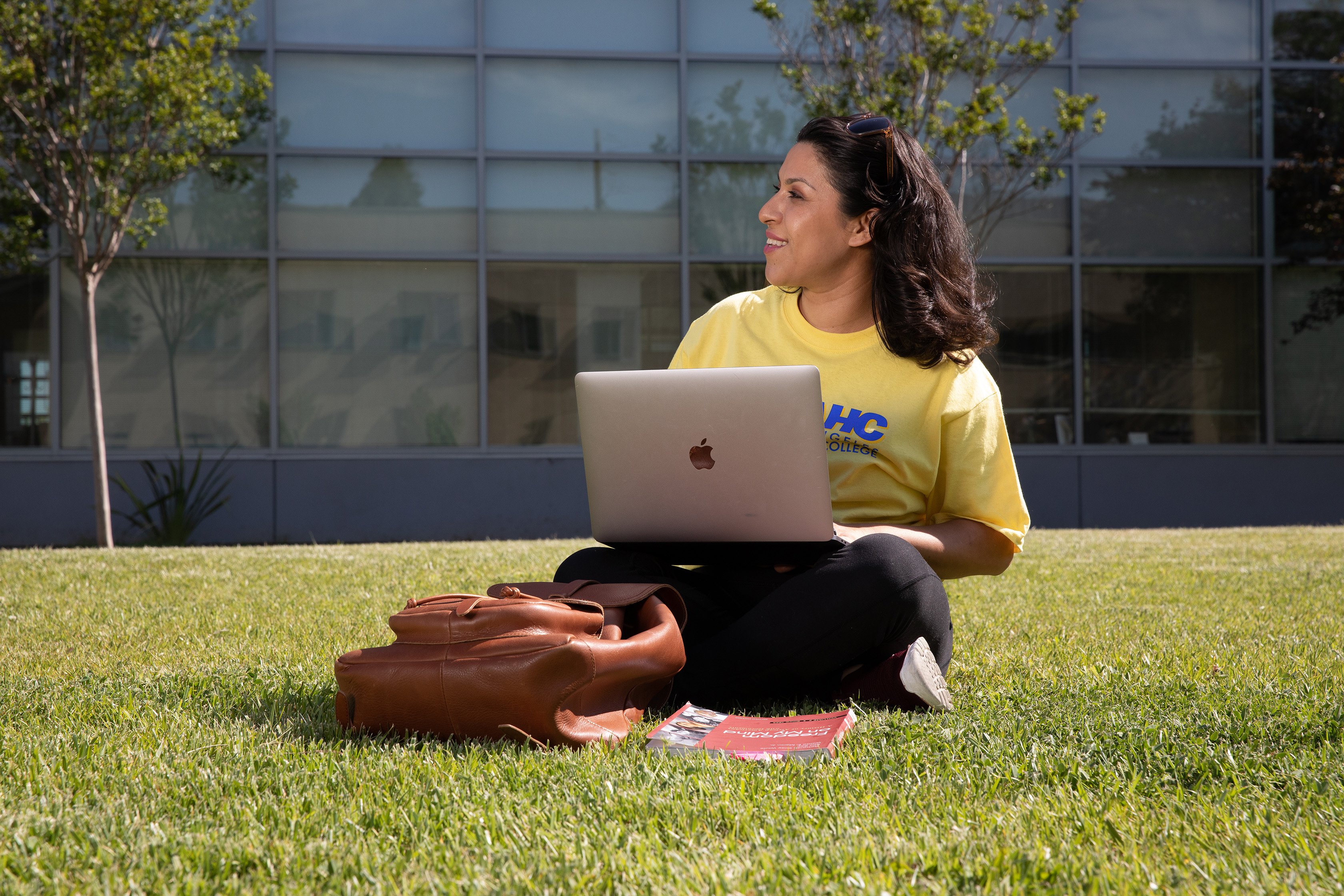 Free Tuition • Join Anytime •Enroll in Multiple Classes • No Documentation Requirements • Student Class Schedule Tailored to Student's English Level & Schedule • Access College Resources and Support Services
Son Gratis • Matricularse en cualquier momento • Inscribirse en clases múltiples• No exigimos documentación • Las clases están diseñadas y programadas según sus habilidades y horario • Acceso a los recursos universitarios y servicios de apoyo.
How to Enroll / Cómo inscribirse
ORIENTATION
As a noncredit student, you will be introduced to many resources in place for your success.
To schedule an orientation
ORIENTACIÓN
Como estudiante sin crédito, se le presentarán muchos recursos para su éxito.
Para programar una orientación, haga
Take CASAS Asses​sment​​
To schedule an assessment

Click Here
Your noncredit counselor will help to establish an educational plan and strategies for your success.

Su consejero sin crédito le ayudará a establecer un plan educativo y estrategias para su éxito.​
Register for Classes​
Enroll in courses based on the plan created with the counselor. Add courses through your student portal online
Regístrese para las clases
Inscríbase en cursos basados ​​en el plan creado con el ​​​​​consejero. Agregue cursos a través de su portal de estudiantes en línea
Frequently Asked Questions
Yes! Classes are State and Federally Funded. We are mandated to keep tuition-free.
Yes, students must be at least 18 years of age to enroll in noncredit classes.
Absolutely! We welcome all members of our community to enroll. Read more about our administration's promise to keep our undocumented students protected. Click Here
ESL 61: English As A Second Language 1
Section
Date
Day
Time
Location
12496
6/20-8/7
M/W
9:00am - 1:15pm
2hrs & 50 min/Wk
NEA 115
Canvas
ESL 62: English As A Second Language 2
Section
Date
Day
Time
Location
14112
6/20-8/7
T/TH
6:00pm - 9:35pm
NEA 113
14115
6/20-8/7
M/W
8:30am - 12:45pm
Internet
ESL 63: English As A Second Language 3
Section
Date
Day
Time
Location
12498
6/20-8/7
T/TH
9:00AM - 12:35PM
NEA 115
ESL 65: English As A Second Language 5
Section
Date
Day
Time
Location
12502
6/20-8/7
M/W
6:00pm-9:35pm
Internet
14844
6/20-8/7
T/Th
9:00am-12:35pm
Internet
ESL 66: English As A Second Language 6
Section
Date
Day
Time
Location
​14811
6/20-8/7
Sat
9:00AM - 12:10 PM
3Hr & 25 Min/Week
NEA 115
Internet
| ​ESL 61: English As A Second Language 1; |   |   |   |   |
| --- | --- | --- | --- | --- |
| Section | Date | Day | Time | Location |
| 16063 | 8/29- 10/21 | M/W | 9:00am-12:20pm | NEA 113 |
| 23553 | 8/29- 10/21 | M/W | 6:00pm-9:20pm | NEA 113 |
| 26332 | 9/03- 12/17 | Sat | 9:00am-12:20pm | NEA 113 |
| 26353 | 10/25-12/15 | T/Th | 9:00am-12:20pm | NEA 113 |
| ESL 62: English As A Second Language 2 |   |   |   |   |
| --- | --- | --- | --- | --- |
| Section | Date | Day | Time | Location |
| 16053 | 9/03-12/17 | Sat | 8:30am-12:05pm | NEA 115 |
| 23555 | 10/24-12/18 | M/W | 9:00am-12:20pm | Internet |
| 23556 | 10/24-12/18 | M/W | 6:00pm-9:10pm | Internet |
| ESL 63: English As A Second Language 3 |   |   |   |   |
| --- | --- | --- | --- | --- |
| Section | Date | Day | Time | Location |
| 16917 | 8/29-10/20 | M/W | 9:00AM - 12:10PM | Internet |
| 23557 | 8/29-10/20 | T/TH | 6:00pm - 9:10PM | NEA 115 |
| ESL 64: English As A Second Language 4 |   |   |   |   |
| --- | --- | --- | --- | --- |
| Section | Date | Day | Time | Location |
| 18338 | 8/29-10/20 | T/TH | 9:00AM - 12:10PM | NEA 115 |
| 18339 | 8/29-10/20 | M/W | 6:00PM - 9:35PM | Internet |
| ​19826 | 10/24-12/15 | T/TH | 6:00PM - 9:35PM | NEA 115 |
| 26333 | 10/24-12/15 | T/TH | 6:00PM - 9:35PM | Internet |
| ESL 65: English As A Second Language 5 |   |   |   |   |
| --- | --- | --- | --- | --- |
| Section | Date | Day | Time | Location |
| 19829 | 10/24-12/15 | T/TH | 9:00AM-12:10PM | NEA 115 |
| 19831 | 8/29-10/21 | T/TH | 6:00PM-9:10PM | NEA 117 |
| 26354 | 10/24-12/18 | M/W | 6:00PM-9:10PM | Internet |
| ESL 66: English As A Second Language 6 |   |   |   |   |
| --- | --- | --- | --- | --- |
| Section | Date | Day | Time | Location |
| 19832 | 8/29-10/21 | M/W | 6:00PM - 9:20PM | NEA 117 |
| 26334 | 8/29-10/21 | T/TH | 9:00AM - 12:10PM | NEA 117 |
| 23335 | 10/24-12/18 | T/TH | 6:00PM -9:20PM | NEA 117 |
Certificate of Completion Form
If you have completed all the required classes, fill out and submit this form to the Office of Adult and Community Education at adulted@lahc.edu. This form must be completed and submitted to receive the certificate. Certificate of competency will be mailed in 6-8 weeks.

Click here to download