Enrolling in a Noncredit Class
Before you begin…
Step-by-Step Instructions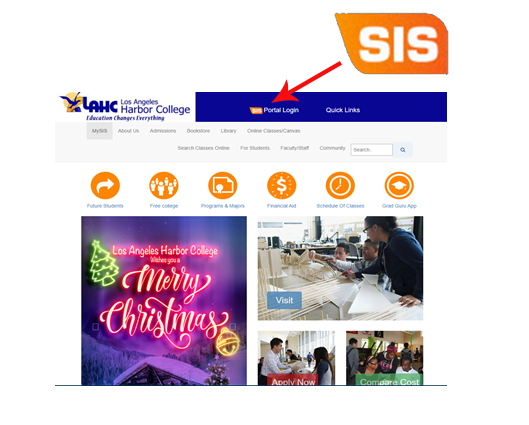 Click on SIS Portal Login
---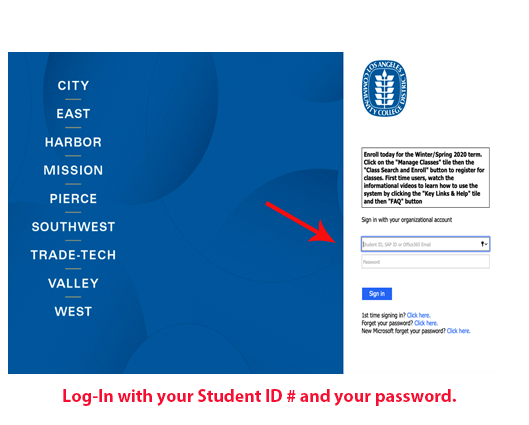 Once you have the new window, you will be able to log-in with your student ID # and password.
---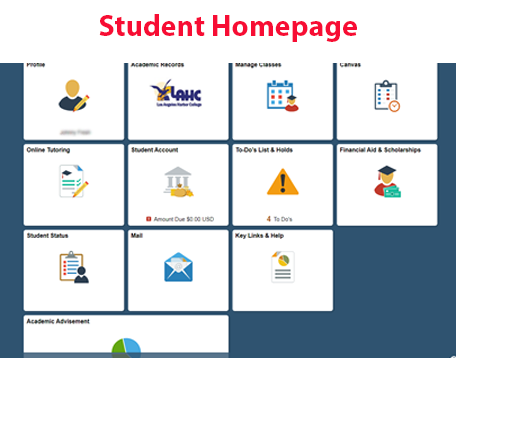 This is your student home page where you can enroll and access other resources, like your laccd email account.
---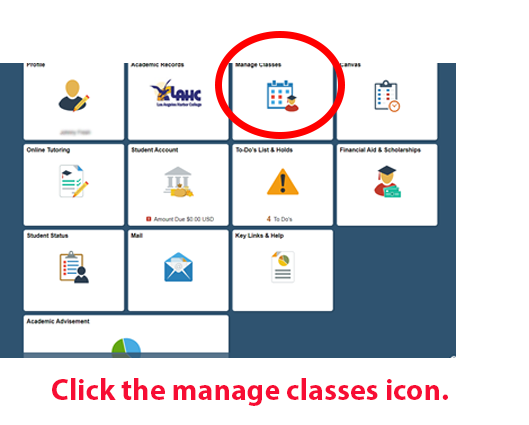 Click on Manage classes Card
Click the manage classes icon.
---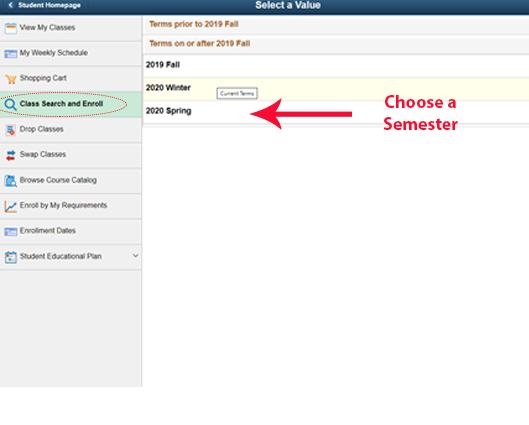 For registration, click on Class Search and Enroll button on the left column.
​This will allow you to search for new classes and enroll.
Select the Session 2020 Spring
Click on the semester that you would like to enroll.
---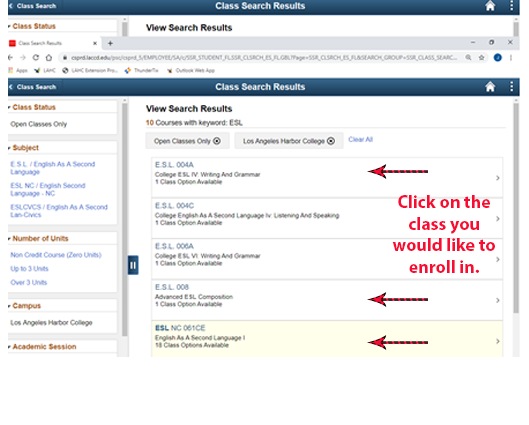 Type the Course # inside the Search for Classes text box.
Click the search bar and type the section number. Press the enter key.
You may also search by:
Class section #
Instructor Name
---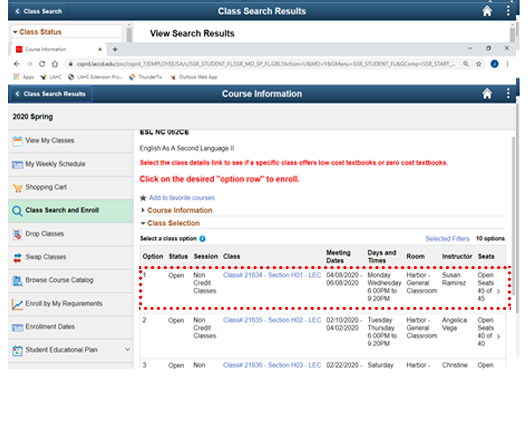 Click on the Course Number/Name to open the next window.
Click on the course number to see more information about the class.
Place the mouse on top of the Day & Time of the class and click on it to go to the next step.
Click on the date and time for the class you wish to enroll in.
This should take you to the first step of the enrollment process.
---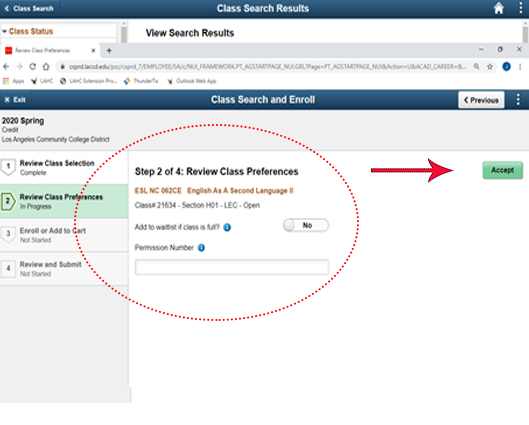 Review the course information and click on the Next button
Review the class that you are enrolling in
Be sure to double check the time and date.
Type the permission number if needed, and click on Accept button.
Review class preferences.
---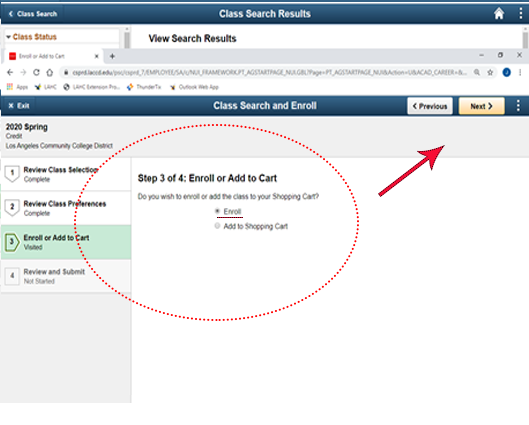 Add permission number if needed. If no permission number is needed, click ACCEPT
Click on Next button to enroll in the course.
Choose ENROLL.
Then click on the NEXT button
---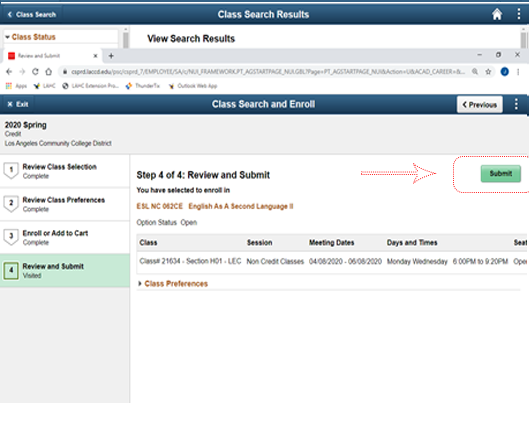 Click on Submit button and on Yes to finish the registration process.
How to View Your Weekly Schedule
Click on View My Classes button to see your daily schedule of classes.