Congratulations Los Angeles Harbor College Class of 2023!
---
Congratulations Seahawks! Please be familiar with the FAQs.  Questions - contact us at lahcgraduation@lahc.edu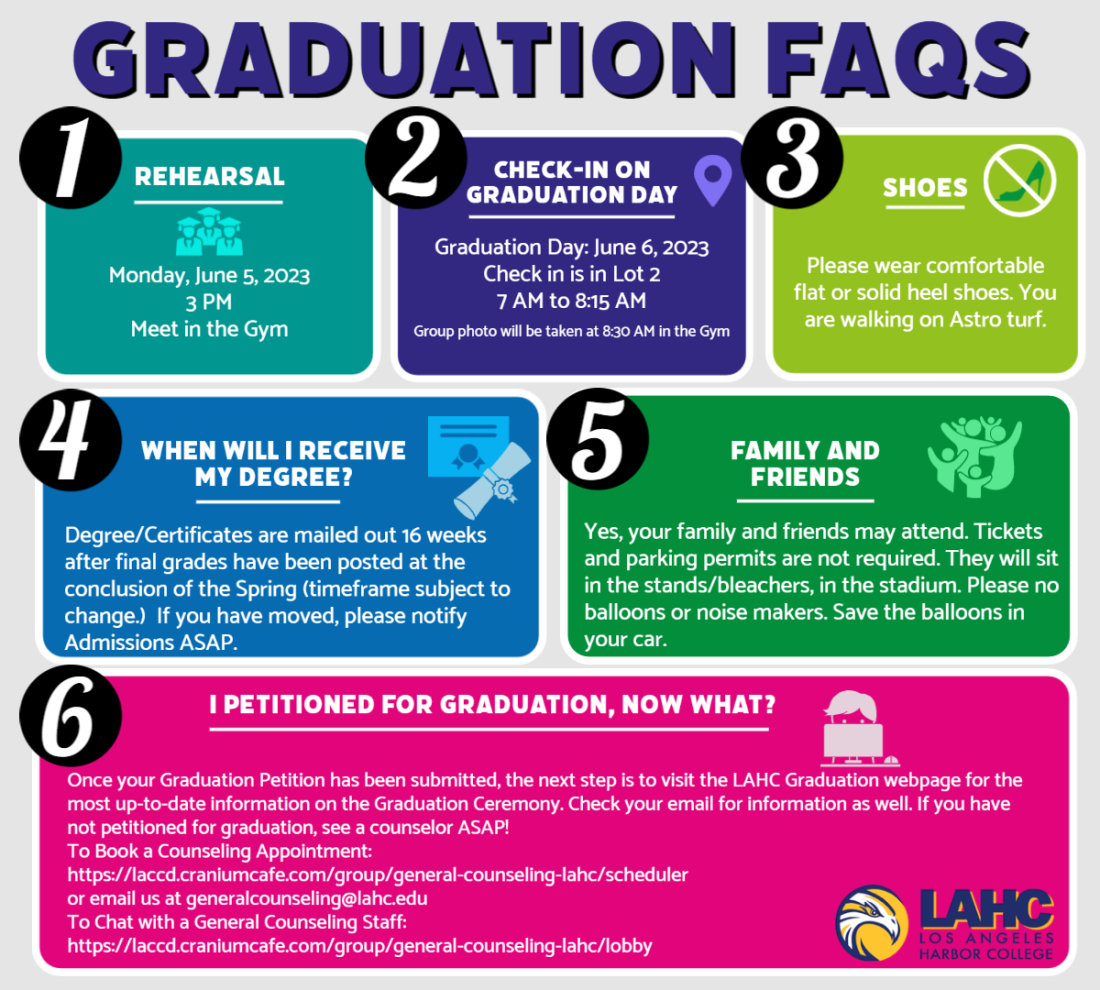 First Aid will be provided by our fantastic Nursing Students and Staff.
Donate your Cap and Gown
Should you need a gown for graduation, stop by the Student Activities Office in the Student Union, 2nd Floor.