Welcome to Psychology
---
C​ourses
Degrees & Certificates
Faculty Pages
---
The Associate of Arts degree in Psychology will give students a foundation for more advanced psychology courses and a foundation for optimal human interaction in the workplace and/or in their own personal relationships. Students who complete this degree will be prepared to transfer to four-year institutions with which an articulation agreement has been established. See the program learning outcomes listed under the AAT degree in this subject.
The Associate in Arts in Psychology for Transfer (AA-T) Degree is intended for students planning to transfer into a Bachelor of Arts program in Psychology or related areas at a California State University (CSU); guaranteeing admission to the system (but not to a specific campus), and priority consideration for admission to the equivalent CSU program. A student may earn an Associate in Arts in Psychology for Transfer (AA-T) Degree by completing 60-semester units that are eligible for transfer to the CSU, including 20 units in Psychology, Statistics or Mathematics, and/or Biology, 10-12 elective units, and either the Intersegment General Education Transfer Curriculum (IGETC) or the CSU General Education Breadth (CSU GE) requirements, all with a grade of C or P or better and a minimum cumulative grade point average (GPA) of 2. Students should consult with a counselor when planning to complete the degree for more information on university admission and transfer requirements. This degree complies with The Student Transfer Achievement Reform Act (Senate Bill 1440).
Program Learning Outcomes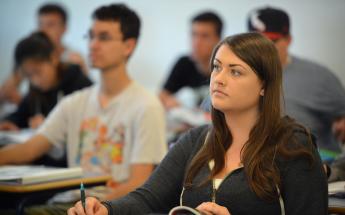 Upon successful completion of the program, students will be able to:
Compare and contrast the major theoretical orientations in psychology, demonstrate knowledge of basic psychological terminology and be able to express this clearly when writing or speaking about psychology.
Apply psychological principles to the development of interpersonal, occupational, and social skills and life-long personal growth.
Integrate content knowledge derived through the evaluation of relevant sources of traditional and electronic information and demonstrate an ethical use of these sources.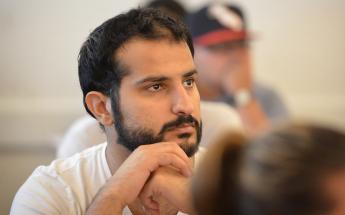 Evaluate psychological data, draw reasonable conclusions, recognize the ethical implications of these conclusions, and apply these conclusions to personal, community, and scientific problems.
Recognize the complexity of social, cultural, and international diversity and the principles of equity, justice, and inclusion in their lives.
Faculty:
Eddie Galvan
Office Hours
galvane@lahc.edu, 310-233-4526
Lorrie Kato
Office Hours
katol@lahc.edu, 310-233-4674
Elena Reigadas
Office Hours: Fall 2018
reigade@lahc.edu
SCC 253 (2nd Floor Science Complex), (310) 233-4581