Welcome to History
---
Welcome to the History Department at Harbor College. We offer an A.A. Transfer degree in History. The Associate in Arts in History for Transfer (AA-T) Degree is intended for those transfer-directed students who plan to complete an AA in History, guaranteeing admission to the CSU system (but not to a specific campus or major). In order to earn the AA-T in History, students must complete a minimum of 60 required semester units of CSU-transferable coursework which includes the CSU General Education or IGETC requirements with a grade of C or P or better and a minimum GPA of 2.0. Students should consult with a counselor when planning to complete the degree for more information on university admission and transfer requirements. This degree complies with The Student Transfer Achievement Reform Act (Senate Bill 1440).
Program Learning Outcomes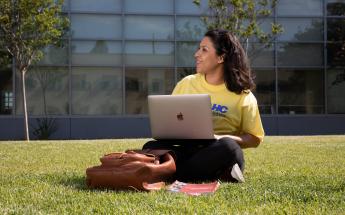 Upon successful completion of the program, students will be able to:
Summarize and critically analyze graphic and textual information.
Communicate a clear argument both orally and in writing. The argument will include a thesis statement, support data, and citations.
Identify field-specific theories/perspectives and apply the theories to new information or situations.
Locate, identify, and evaluate relevant sources of traditional and electronic information and demonstrate an ethical use of these sources.
Describe how different cultures have contributed to the workforce, community, and the world.
Adjunct Faculty
(Offices NEA 154 & 155):
Full-Time Faculty:
Office Hours and Location
Office NEA 173