Welcome to Fire Technology
---
The Fire Technology Program is designed to prepare persons for positions in the various branches of the fire-fighting industry, to upgrade the competency of those already employed in the field to qualify for promotion, and to prepare individuals for employment in certain industrial occupations.
Program Learning Outcomes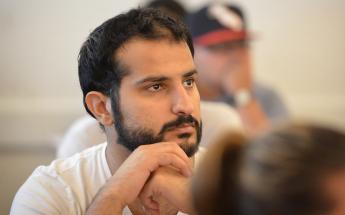 Upon successful completion of the program, students will be able to:
Communicate effectively with other agency colleagues and with the public,
Use critical thinking skills to select an appropriate response to a public safety event,
Identify relevant solutions to contemporary safety and security concerns,
Participate effectively in multi-cultural or interagency teams to solve safety problems on a national, state and local level.
Demonstrate an understanding of ethical issues and values required to make sound decisions about public safety.
Faculty:
Faculty 1
Office Hours
Contact Info (email, phone, office #)
Faculty 2
Office Hours
Contact Info (email, phone, office #)
Faculty 3
Office Hours
Contact Info (email, phone, office #)