Welcome to Administration of Justice
---
Students wanting a transfer major must see a counselor for requirements. The Administration of Justice program prepares students for entry level positions in a variety fields of criminal justice. Courses of study may be selected and scheduled in any order based on course prerequisites, the available class schedule, and/or academic and technical competencies. See the program learning outcomes listed under the AST in this subject.
The Associate in Science in Administration of Justice for Transfer (AS-T) Degree is intended for students planning to transfer into a Bachelor of Science program in Administration of Justice, Law Enforcement, Correctional Science, Social Science, Pre-Law, Criminology, or related areas at a California State University (CSU); guaranteeing admission to the system (but not to a specific campus), and priority consideration for admission to the equivalent CSU program. It will also prepare students for a career in the field of criminal justice, working in law enforcement agencies as police officers, probation officers, county deputy sheriffs, state correctional officers, game wardens, state park rangers, or in private security. A student may earn an Associate in Science in Administration of Justice (AS-T) Degree by completing 60 semester units that are eligible for transfer to the CSU, including a minimum of 18 units in the major and either the Intersegment General Education Transfer Curriculum (IGETC) or the CSU General Education Breadth (CSU GE) requirements, all with a grade of C or P or better and a minimum cumulative grade point average (GPA) of 2.0. Students should consult with a counselor when planning to complete the degree for more information on university admission and transfer requirements. This degree complies with The Student Transfer Achievement Reform Act (Senate Bill 1440).
Program Learning Outcomes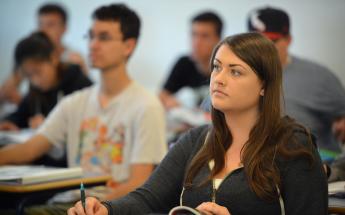 Upon successful completion of the program, students will be able to:
Communicate effectively with other agency colleagues and with the public,

Use critical thinking skills to select an appropriate response to a public safety event,

Identify relevant solutions to contemporary safety and security concerns,

Participate effectively in multi-cultural or interagency teams to solve safety problems on a national, state and local level,

Demonstrate an understanding of ethical issues and values required to make sound decisions about public safety.
Adjunct Faculty (Office NEA 151):
Full-Time Faculty:
Office Location
Office NEA 189