This event has passed. Thank you for joining us and making it a HUGE Success. See you next year.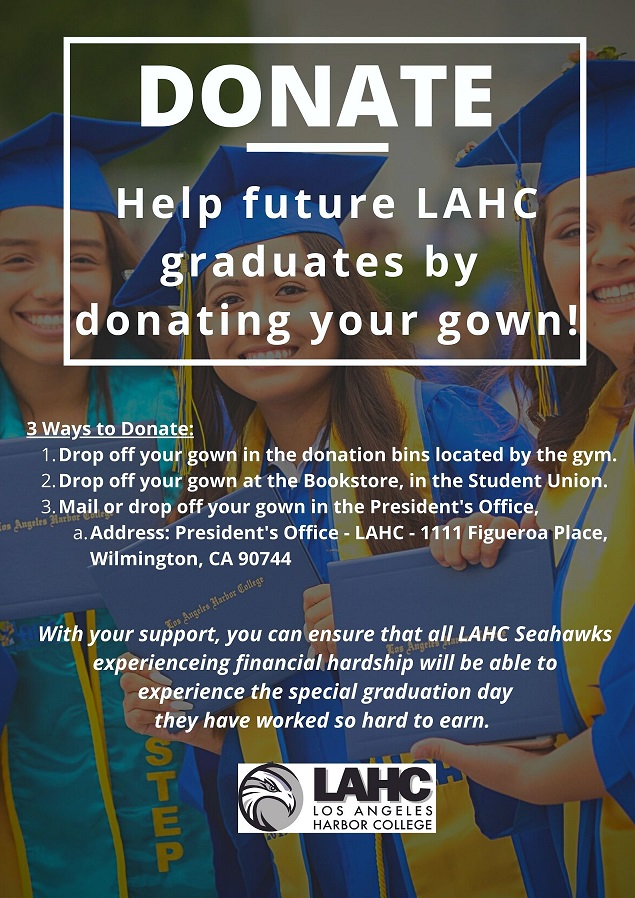 Please purchase your Cap and Gown at the SEAHAWK SHOP!
---
---
---
You can purchase Graduation items online at the​​ Seahawk Shop!
CLICK HERE for information on the Graduation Process
Please RSVP for Graduation Day - Graduation RSVP.
You will need to log in with your @student.laccd.edu account to access the RSVP form.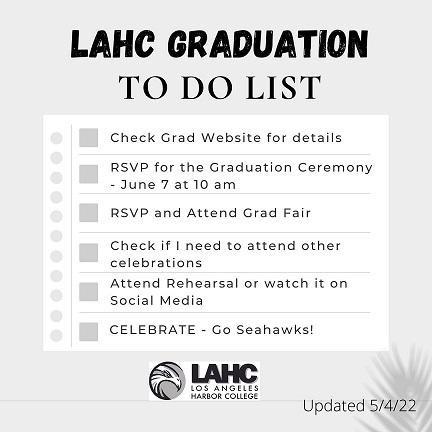 DEADLINES:
Graduation Petitions: Accepted February 7, 2022, through May 6, 2022
Associate Degree Transfer-CSU eVerify for Fall 2022 - Submission Deadline: March 10, 2022
Graduation Petition/Deadline for posting in Commencement Ceremony Program: April 1, 2022 Questions? Email us at lahcgraduation@lahc.edu